We at va-Q-tec are proud to call numerous researchers next to the founders Dr. Joachim Kuhn and Dr. Roland Caps our colleagues. Here is a selection of their published articles.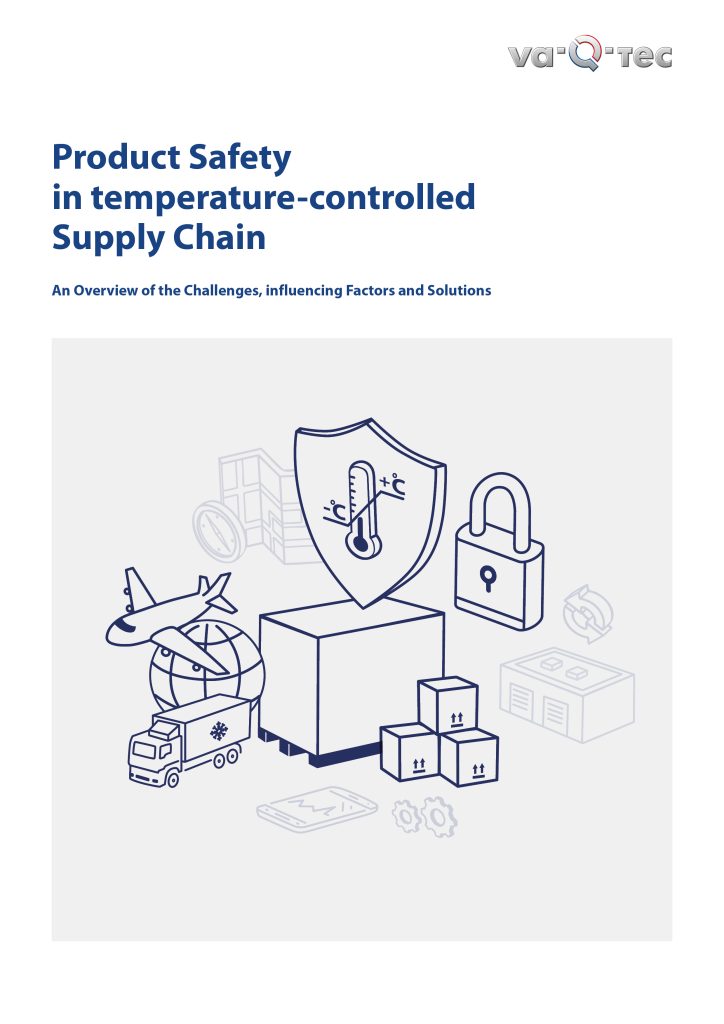 Product Safety in temperature-controlled Supply Chain
An Overview of the Challenges, influencing Factors and Solutions
Temperature-controlled transport logistics poses major challenges to companies, particularly to those in the pharmaceutical and biotechnological sectors. Medicinal products, vaccines and other temperature-sensitive products must be transported within defined temperature ranges, as they would otherwise lose their effectiveness or even have harmful effects on patients' bodies. Product safety during transport therefore plays a critical role both for the wellbeing of patients as well as for the shipper of pharmaceutical or biotechnological products. In order to best ensure the safety of such products, there are extensive guidelines in place: The so-called Good Distribution Practice (GDP) defines the requirements for temperature-controlled transport. These requirements are becoming increasingly important due to the ever-more complex molecular structures of bio-pharmaceutical active ingredients, e.g. mRNA vaccines. This leads to the GDP being continually strengthened and now applies almost all over the world.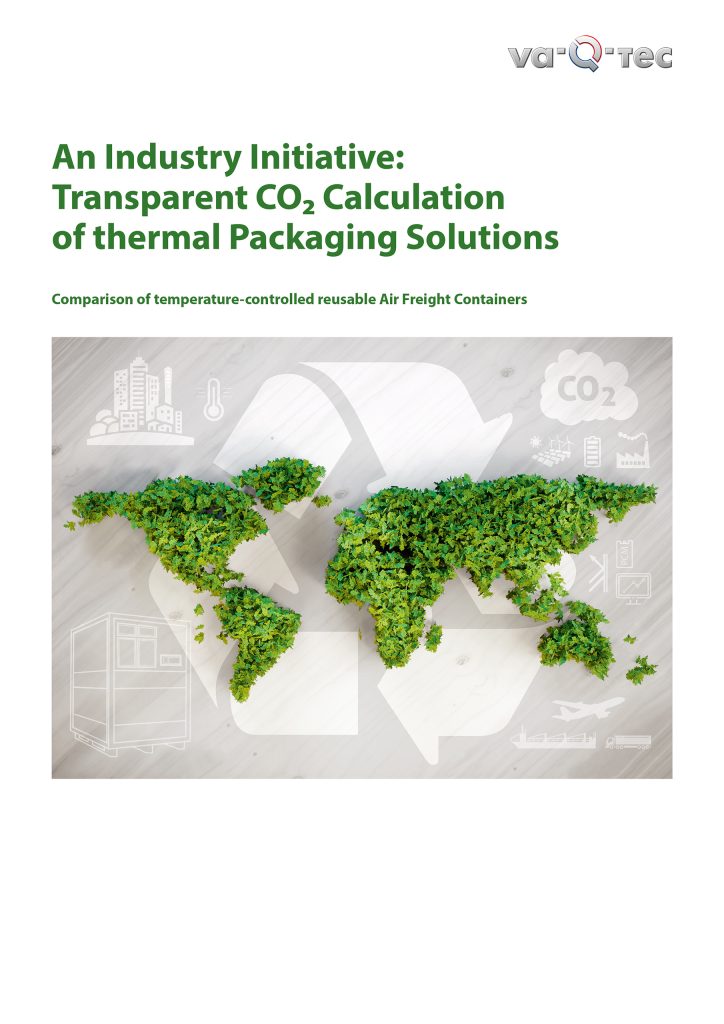 An Industry Initiative: Transparent CO₂ Calculation of thermal Packaging Solutions
Comparison of temperature-controlled reusable Air Freight Containers
Due to an increased public awareness of climate change, the topic of CO₂ emissions has been gaining importance. The associated challenges also come into focus in the sector of temperature-controlled logistics for stakeholders such as pharmaceutical shippers, airlines and forwarders. When selecting suitable temperature-controlled packaging, the quantity of CO₂ (carbon dioxide) emitted during use, production and disposal will become a vital decision-making criterion in the future.
Drivers of Digital Transformation in the TempChain
World-wide coordination of secure, reliable and temperature-controlled logistics is a major challenge. Digital transformation is accompanied by a variety of efficient solutions to leverage enormous opportunities in logistics. In our white paper, we address the requirements of a reliable temperature-controlled supply chain (TempChain) and give an overview of the application of technologies like artificial intelligence as well as block chains in this context. With the proper use of digital solutions, the control and degree of automation can increase. In practice, however, it is only through implementation of integrated solutions that their full potential can be realized.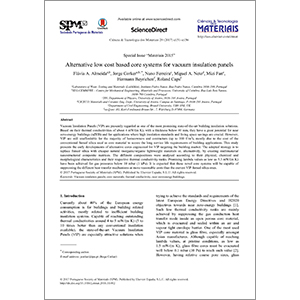 Alternative low cost based core systems for vacuum insulation panels
Vacuum Insulation Panels are presently regarded as one of the most promising state-of-the-art building insulation solutions. Based on their thermal conductivities of about 4 mW/(m K), with a thickness below 40 mm, they have a great potential for near zero-energy buildings (nZEB) and for applications where high insulation standards and living space savings are crucial. However, VIP are still unaffordable for the majority of homeowners and contractors…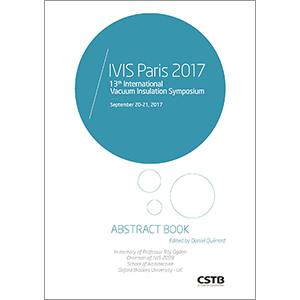 In this paper life cycle cost and energy analysis of a domestic and an office building that uses vacuum insulation panel (VIP) as building envelope insulation over the life span of building has been presented. Methodology used for energy and cost analysis takes into account the decrease in performance of VIP over its life time, heating efficiency over the life span of heating energy systems and fluctuating energy prices.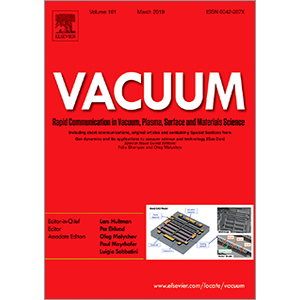 Quality control of vacuum insulation panels: Methods of measuring gas pressure
Presented here are different methods of measuring gas pressure, suitable for vacuum insulation panels. They are essential for reliable quality control of these products. New methods for measuring gas pressure in vacuum panels enable fast and efficient quality control after production. The gas and water vapour transmission of high barrier films used as vacuum tight envelopes for the panels can now be determined within a reasonable time. The presented methods are also very valuable for the development of new vacuum insulation products.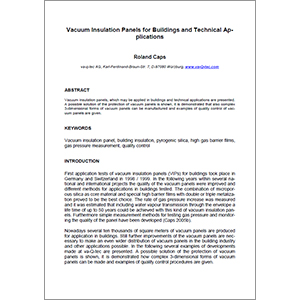 Vacuum Insulation Panels for Buildings and Technical Applicatons
Vacuum insulation panels, which may be applied in buildings and technical applications are presented. A possible solution of the protection of vacuum panels is shown, it is demonstrated that also complex 3-dimensional forms of vacuum panels can be manufactured and examples of quality control of vacuum panels are given.