With our advanced passive technology & expertise, we provide our clients with cost-efficent, safe and green thermal packaging.

– Dr. Joachim Kuhn, Founder & CEO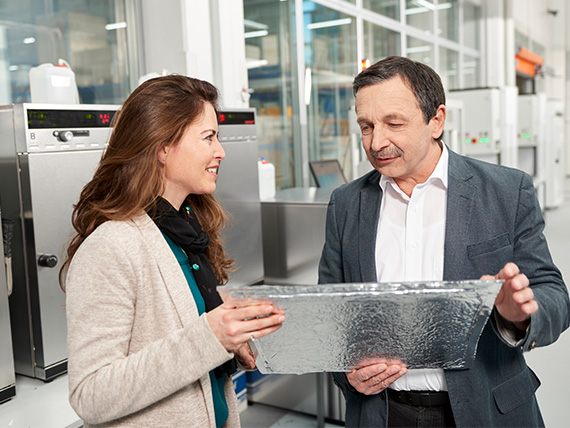 Vacuum Insulation Panels (VIPs) are used wherever space is limited and excellent thermal insulation is required. va-Q-tec has been pioneering the field since 2001 to help resolve difficult spatial design problems, and offers a range of products including cost-effective customized VIPs and heat & cold storage elements containing Phase Change Materials (PCMs).
The temperature-controlled logistics field requires everyone to stay updated and innovative to comply with the latest regulations and demands. va-Q-tec created the term "TempChain" to replace "cold chain" to encompass all areas and temperature ranges of temperature-controlled logistics regardless of the environment and outside temperature.
Reliable and safe
High-performance in all climates
Door to door solution (no airport restriction)
Environmentally friendly and lightweight
A solution for any thermal challenge
Saves space and energy
No external energy supply needed
Passive solutions prevent technical problems
100% VIP and PCM controlled thermal packaging
Award-winning technology
~200 IP-Rights and Applications worldwide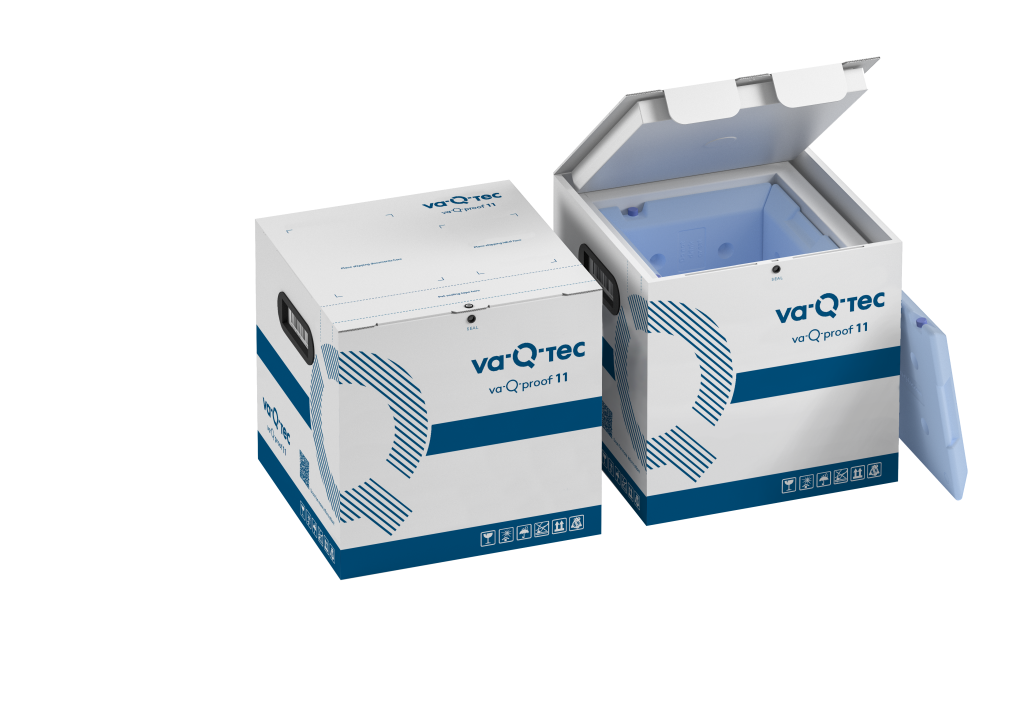 VIPs maintain the defined temperature
VIPs – Vacuum Insulation Panels – are flat panels for optimized temperature insulation that are based on the principle of the thermos flask. These panels offer unparalleled heat and cold insulation at minimum thickness.
va-Q-accus define the temperature
Phase Change Material (PCM) accumulates and releases thermal energy during melting and freezing, to perfectly maintain the required product storage temperature for the duration of transportation.
Qualified High-Performance Packaging
As a core component manufacturer, we design and produce products with state of the art solutions and many economic and ecological advantages, such as recycling possibilities and superior quality with an excellent price/performance ratio. Our products are designed with one packout configuration for all seasons that simplifies handling and reduces risk.They are validated to strict standards to ensure a safe transportationcycle for many days.