Your expert for mobility insulation solutions
Due to their thin and flexible construction, our vacuum insulation panels make completely new applications in modern automotive and aerospace development. For example, our space-saving and lightweight panels can significantly increase energy efficiency in passenger cars and refrigerated trucks.
We successfully provide our products, solutions and services across many different industries covering each applications specific requirements. Through our engineering support and our extensive experience, we master even the most demanding challenges in insulation.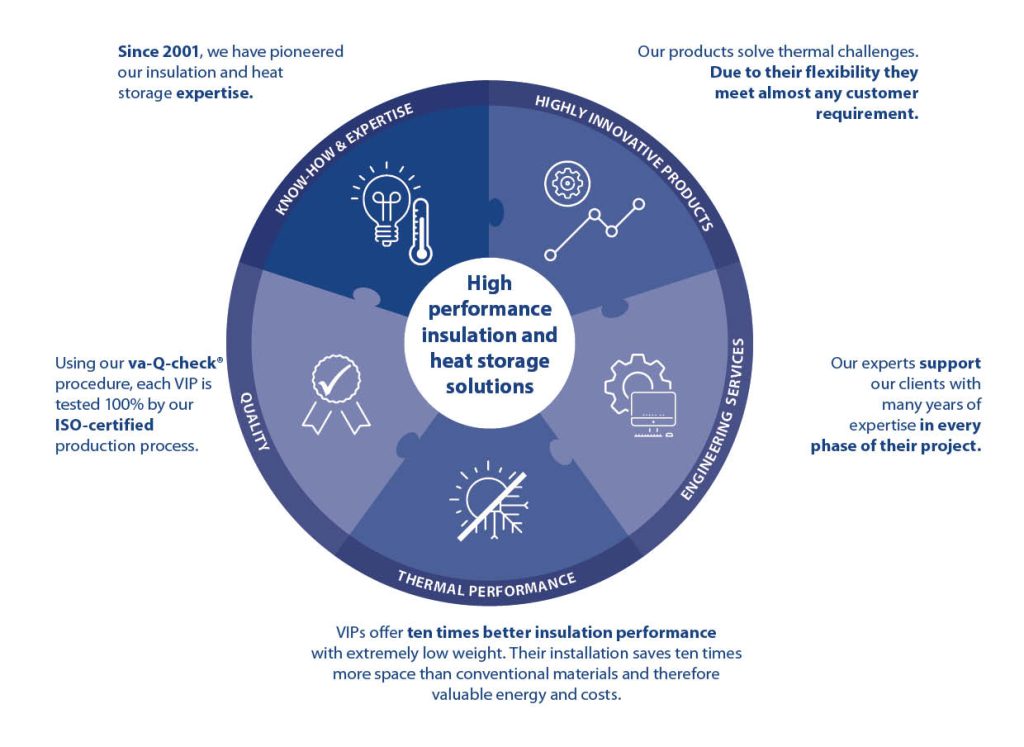 Highest thermal insulation performance
Reduction of energy consumption and CO2 emissions
Space-saving insulation increases the usable space
Cost efficient solution
Light weight insulation
Long term insulation performance according to highest quality standards Made in Germany
Fulfills the highest demands on functionality and safety
Flexibility for different shapes