"We do not regard sustainability as an end, but rather as a value that makes us fit for the future in the long term. By putting our values and vision into action in a carefully structured manner, we further contribute to ensuring that sustainability at va-Q-tec – as is the case all too often elsewhere – is not just an insubstantial buzzword but is firmly rooted in every aspect of our business activities. As a result, we strive to continuously optimize our business practices and to minimize our environmental footprint, while maximizing social and economic benefits. We believe that through our commitment to sustainability, social responsibility, and strong governance, we can make a pivotal contribution to the European Union's Green Deal and to achieving a green, inclusive, and sustainable economy." – Dr. Joachim Kuhn, CEO, and founder of va-Q-tec
Sustainability has been an integral part of our corporate DNA since our founding 20 years ago. Therefore, it has always been our intention to be at the forefront of technological innovation in the field of thermal energy efficiency. Since our founding, successful development has been based on bold visions, reliable performance, and customer-oriented solutions. Today, we are proud to be a global leader in this field. Our products and services enable our customers from a wide range of industries to operate more energy-efficiently, conserve valuable resources, and at the same time use durable products.
Sustainability Report & Corporate Carbon Footprint
We want to keep our stakeholders informed about all our sustainability activities. Transparency is one of the most important aspects to us. For this reason, we have published an annual Sustainability Report since 2021 and make our Corporate Carbon Footprint available for download here.
Corporate Carbon Footprint
-3%
-0%
Energy consumption
Reduction to 12,048,175 kWh
-6%
-0%
Greenhouse gas emissions
Reduction to 102,181 tCO2e
-29%
-0%
Waste generation
Reduction to 530 tons
*in percentage comparison with 2021
Certifications in the field of sustainability
Our activities related to sustainability are certified by various external partners. By doing this, we hope to ensure that our efforts are transparent, effective, and meet the highest standards. We also use the results to continuously improve upon ourselves.
Climate-neutral company through offsetting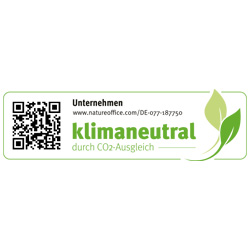 Since 2021, va-Q-tec has been operating in a climate-neutral manner.
The emissions balance relates to all business activities of a year and all locations of the company. The balance is prepared in accordance with the standard published by the Greenhouse Gas (GHG) Protocol for the quantification and management of greenhouse gas emissions (GHGs) by natureoffice.
va-Q-tec achieves its climate neutrality through measures to save energy and emissions, as well as by supporting internationally recognized climate protection projects (= compensation payments).
In 2023, 5,554 tons of CO2e were compensated to achieve the status "climate neutral".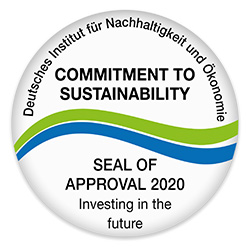 In 2020, 2021 and 2022, va-Q-tec was certified by the German Institute for Sustainability and Ecology in the areas of ecology, economy and social competence (Code of Practice D-20/400851). This officially confirms our extraordinary product, service and consulting quality, our economic future orientation as well as our corporate management and our perception of ecological and social responsibility.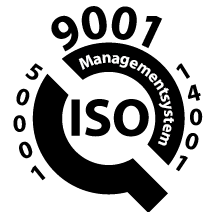 Since 2014, we have had a certified environmental management system (ISO certification ISO 14001:2015). This international standard confirms our environmental management system, with which we improve our performance for the benefit of the environment, fulfill legal and other obligations and achieve environmental goals.
Furthermore, we have been certified ISO 50001:2018 for our energy management system since 2013. Our goal is to systematically improve the efficiency of energy management, energy efficiency and energy saving.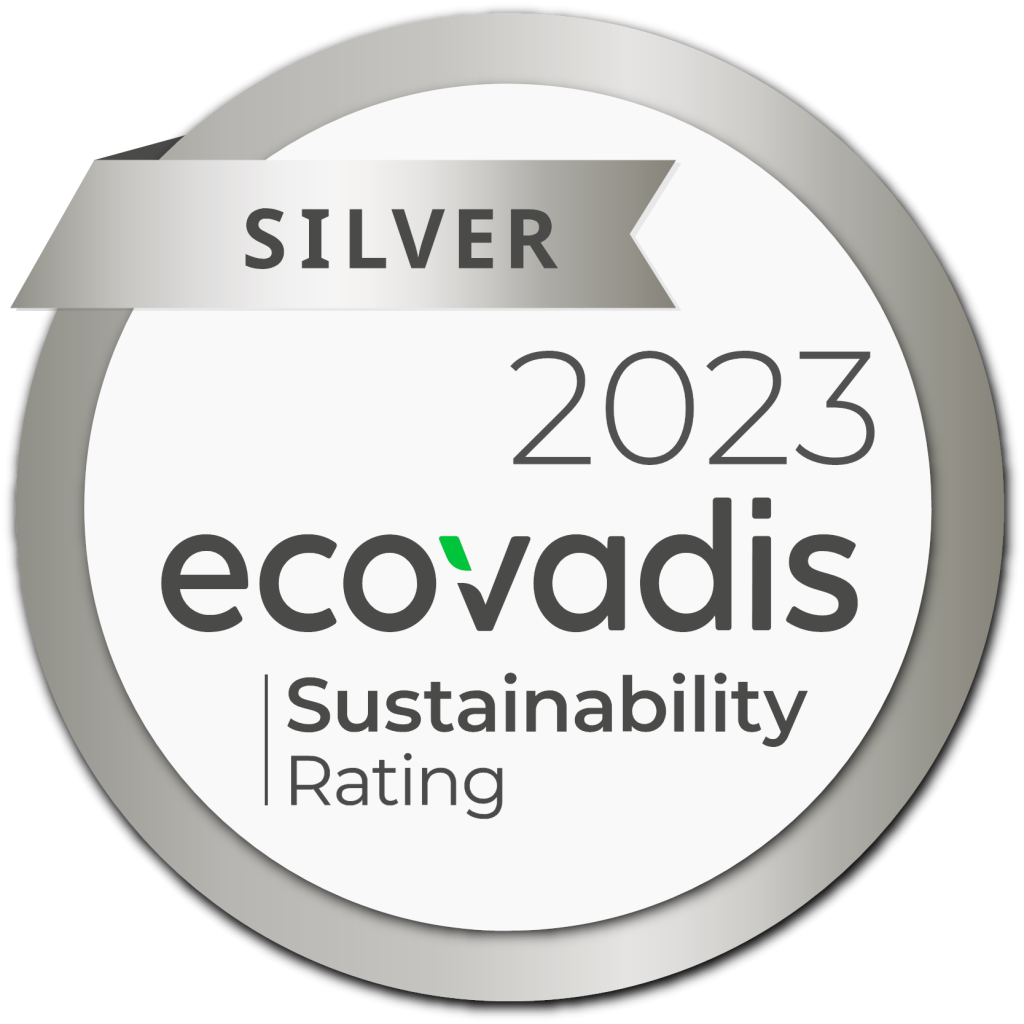 Since 2022, va-Q-tec has been evaluated by EcoVadis with regard to its sustainability activities. In 2023, EcoVadis awarded the company with the silver medal. This puts va-Q-tec among the top 10% in its industry, of the companies assessed by EcoVadis.
The detailed scorecard can be requested directly via the EcoVadis platform. The website can be found here.
Our contribution to the UN SDGs
We have systematically linked our sustainability activities to the UN Sustainable Development Goals (SDGs) for the 2030 Agenda. In doing so, we were guided by the recommendations of the Global Reporting Initiative (GRI) and the SDG Compass. In the manufacturing sector, the largest opportunities available are in production and products, and here especially in SDGs 9 (Industry, Innovation, and Infrastructure), 12 (Sustainable Consumption and Production) and 13 (Climate Action). va-Q-tec contributes to SDG 9 (especially Goal 9.4) by developing innovative and sustainable insulation solutions for a wide range of industries and applications. Our solutions help other industries work more sustainably and use resources more effectively. SDG 12 aims to promote sustainable consumption and production patterns. va-Q-tec is also able to contribute to this. On one hand, we rely on innovative technologies and recycled materials to reduce resource consumption, on the other, we are working to reduce waste in packaging by offering efficient and environmentally friendly packaging solutions. As a manufacturing company, we are actively working to reduce, substitute, and offset our CO₂ emissions to minimize any negative impact on the climate. We are already climate-neutral and aim to further reduce our overall CO₂ emissions in the future to contribute even more to CO₂ reduction. You can find more information on this in our current Sustainability Report.
The heating or air conditioning of the administrative units, sales, and related processes were also included in the underlying calculations.
The remaining emissions for the year 2023, which could neither be avoided nor reduced, was offset by supporting climate protection projects. The emissions are offset in a climate protection project in Uruguay. There, va-Q-tec maintains a foreign branch office in the capital Montevideo, which is responsible for Latin America. In this South American country, former cattle pastures are being selectively reforested to continuously restore the original forest cover. We are also involved in a regional forest ecology project in the Rhön Mountains, near the Würzburg headquarters. In this biosphere reserve, moors are renaturalized and existing forests are reforested and maintained. The implementation of the forest ecology projects is subject to the respective regional forestry offices.