High Energy Efficiency Classes for Refrigerators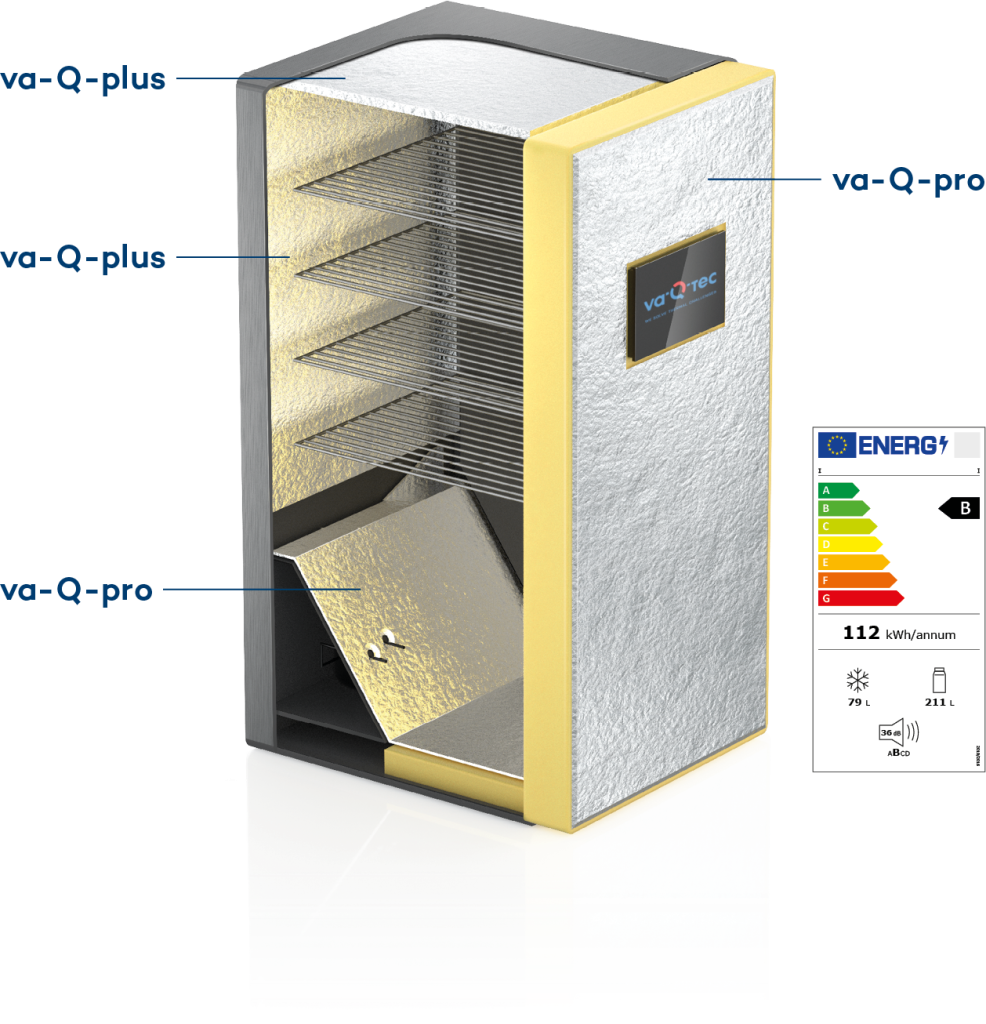 Household appliances with high power consumption do not only result in high energy costs, but they also place an unnecessary burden on the environment. Therefore, it is vital to make household appliances, such as refrigerators and freezers, more energy efficient. Energy labels have been mandatory for new appliance models for some time and on March 1, 2021, the EU increased the requirements once again.
These very ambitious and high energy efficient classes can no longer be achieved without innovative technologies. With the va-Q-pro panel, vacuum insulation is also possible in complex areas, such as places of a fridge-freezer where right-angled panels do not fit due to outlets or other complex surfaces. Compared to a household appliance that is already conventionally vacuum-insulated, the additional energy saving potential is about 15 %.
Advantages of va-Q-pro technology
Achieves high energy efficiency classes and reduces electricity consumption
Increase in VIP surface coverage with va-Q-pro from approx. 65% to 85%
Customized va-Q-pro panels in the area of compressor niches, interfaces or refrigerator doors with ice cube dispensers or displays
No impact on the internal volume of the unit due to low material thickness of the VIP insulation