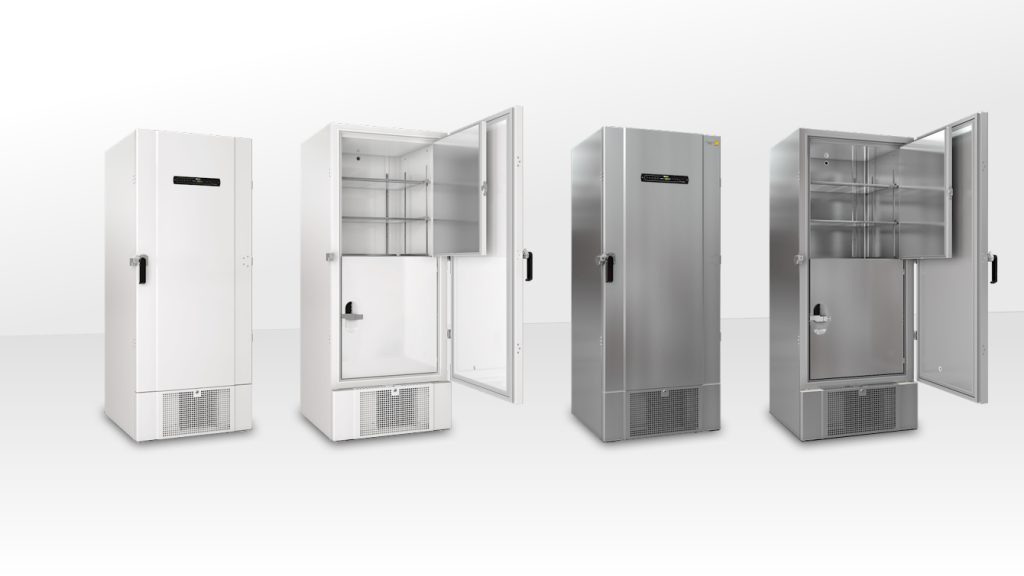 Challenge
Especially for freezers, the constant internal temperature of -86 °C requires a high energy input, which can be compared to the electricity consumption of an average 4-person household. Standard insulation materials are thick and reduce the useable internal volume as the external dimensions, which are adapted to the market standard, are rarely changed.
Solution
Due to their highly efficient insulation performance, vacuum insulation panels installed in the outer walls enable a significantly improved ratio of total volume to usable internal volume. In case of an interruption in cooling performance, va-Q-tec's VIPs ensure the longest possible retention time before contents must be removed. In addition, the energy consumption of the freezer is significantly reduced.
Reliable partnership even in times of Corona
The cooperation between va-Q-tec and Gram BioLine has been existing for several years. Especially in times of Corona, reliable partnerships are existential, especially when the products are such an important integral in the proliferation of CoVid-19 immunization programs. BioLine's ultra-low temperature freezers are used, in part, for the safe stationary storage of CoVid-19 vaccines, and the company has recently seen an increase in demand for its products as a result.
"We are proud to be a contributor and are eager to help solve the current healthcare crisis and can rely on our suppliers in this effort. va-Q-tec represents a great example of a reliable business partner. We are grateful for the cooperation and look forward to future collaborations."
Morten Blomstrøm Lohmann, Gram BioLine.