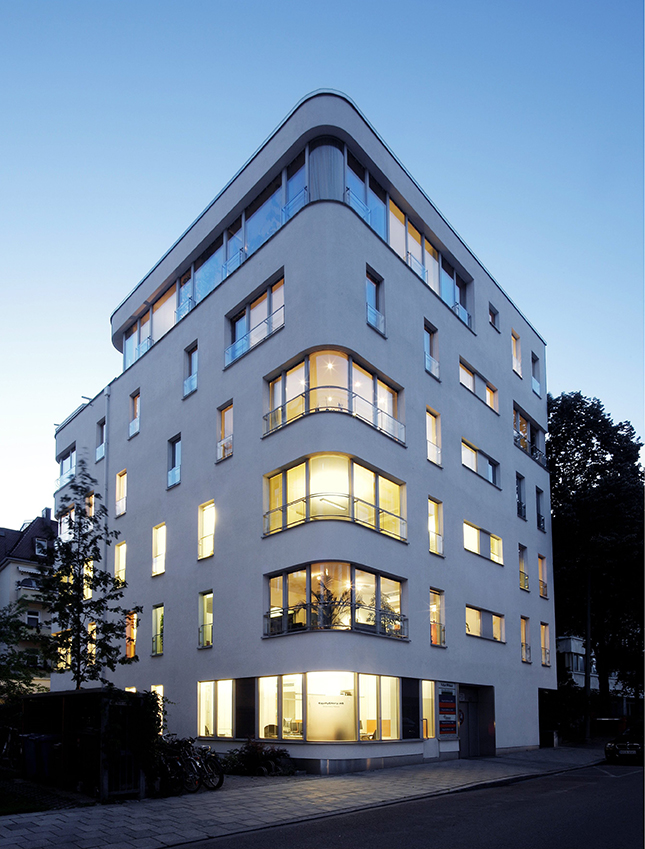 Würzburg, 06 April, 2023: Vacuum insulation is an innovative and forward-looking technology that can improve energy efficiency in various areas. va-Q-tec has successfully introduced this technology to the market for over two decades. The durability of insulation panels with consistent performance over a long period of time is a crucial requirement for building insulation. In the past, the durability of panels could only be proven through extensive simulations and tests since vacuum insulation technology did not exist 50 years ago. The Futurhaus project in Munich's Lehel district, completed in 2004 and insulated with va-Q-tec insulation panels, is a reference project that experts from va-Q-tec have recently confirmed as still maintaining the functionality and insulating performance of the panels through thermal imaging.
Vacuum insulation in Munich's FuturHaus:
The FuturHaus in Munich's Lehel district is the first multi-story building to be entirely insulated with vacuum insulation panels (VIP). This increased the usable floor space of the building compared to conventional insulation. With conventional insulation, a thickness of 25 cm would have been required to achieve the targeted energy standard. However, by using VIPs with a thickness of 2 cm and an 8 cm plaster base board reinforced to protect them, it was possible to reduce the façade construction to a total of 12 cm, creating an additional124 m² of living space. Even in 2004, the FuturHaus was the first building in Munich city centre to achieve the ultra-low energy standard (22 kWh/m²a) despite its shady location, dense construction, and as a free-standing structure. va-Q-tec supported the ambitious building project with its expertise in the field of energy-efficient insulation, even when energy prices and sustainable building were not yet widespread topics. Even by today's standards, the FuturHaus and its innovative insulation remains as a highly energy efficient building.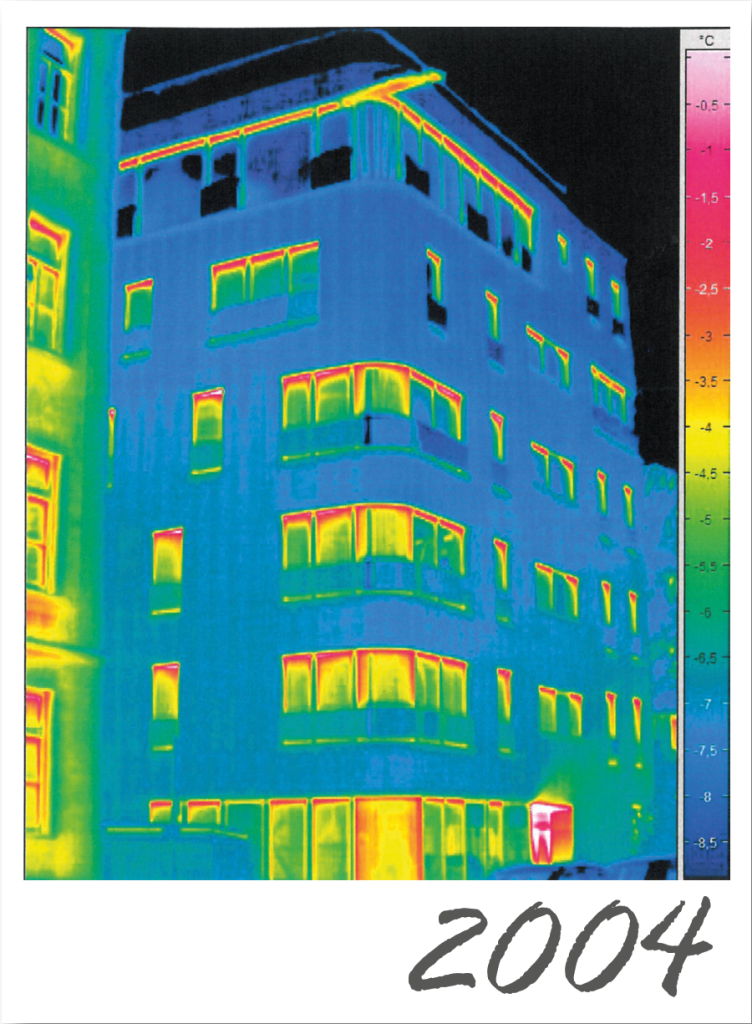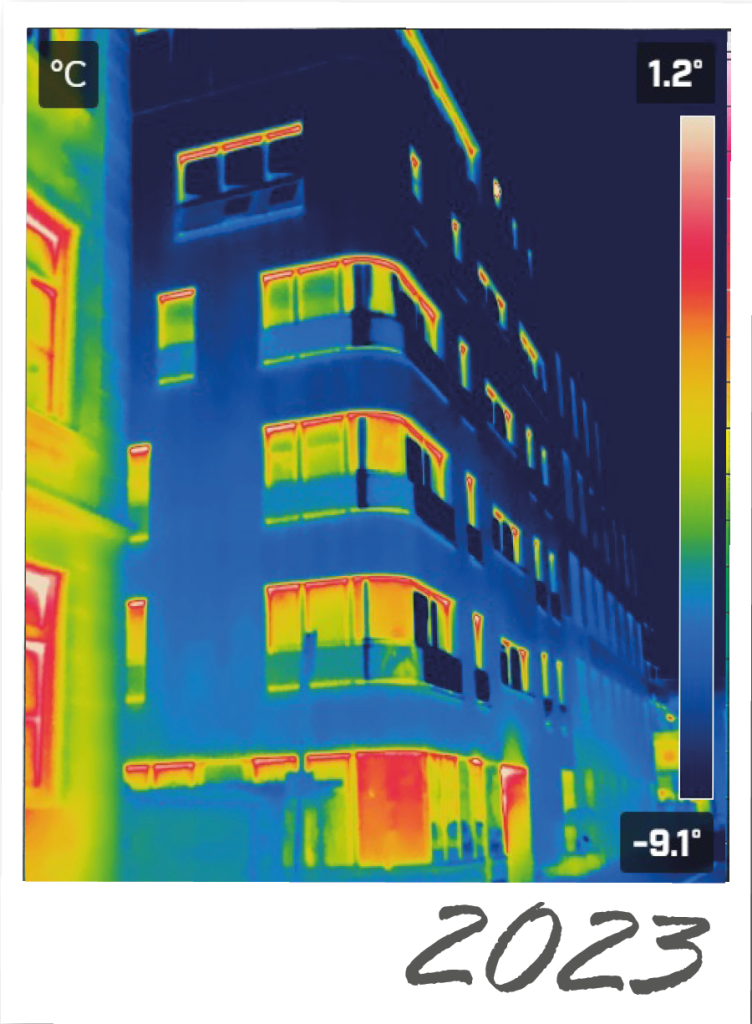 Results of the evaluation by means of thermal imaging
After evaluating the thermal images taken in February 2023, experts at va-Q-tec were able to confirm that all panels were intact. In order for the insulation performance test to be valid, similar weather conditions had to occur during the thermal imaging evaluation as during the initial recording in 2004. The comparison of the two recordings showed that, after almost 20 years, there was no drop in insulation performance. Even in areas of the terrace and roof insulation, which are greened and exposed to extreme weather conditions compared to the façade walls, all panels remained intact.
The building, constructed in 2004, still achieves good energy values and is in the upper range for energy efficiency class B for buildings, which is impressive by today's standards. For a building that is nearly two decades old, this is a great result and one that is made possible by a quality control process patented by va-Q-tec.
Quality control at va-Q-tec
va-Q-tec's quality control measures for the vacuum insulation panels have been confirmed by the results of the above-mentioned thermal images, ensuring reliability and long service life for their products.
The quality and service life of VIPs depends on the core material, the barrier film and, especially the internal gas pressure. Therefore, va-Q-tec developed a worldwide patented quality control system, va-Q-check®, which allows for the quick checking of each individual panel's functioning before installation. This enables the internal gas pressure of each individual VIP to be checked within seconds. Each va-Q-tec VIP is equipped with a small sensor disc and a barcode label, these store all information about the VIPs and provide a thorough quality check of functionality. Through this system, all VIPs installed in the Munich FuturHaus were tested before installation and remain intact today.
All VIPs from va-Q-tec can maintain their performance for many years, which has been confirmed by a renewed thermal imaging of the Futurhaus in Munich, showcasing their outstanding insulation performance even years after construction.