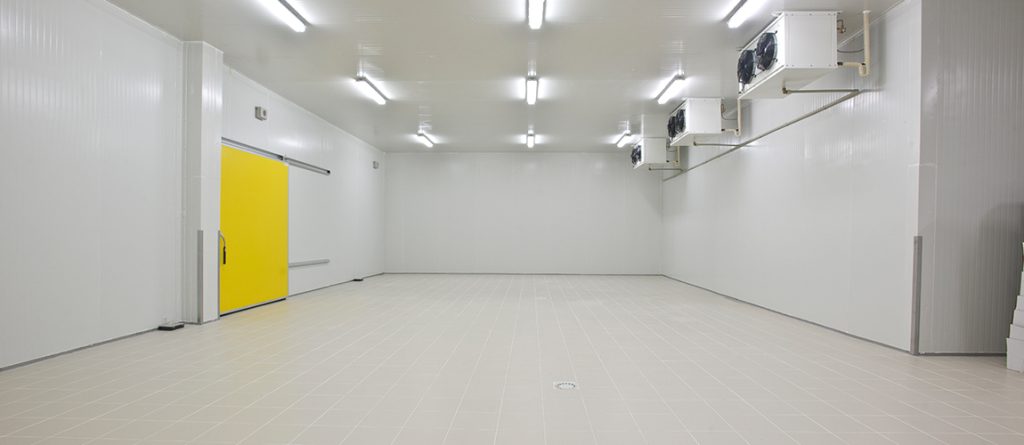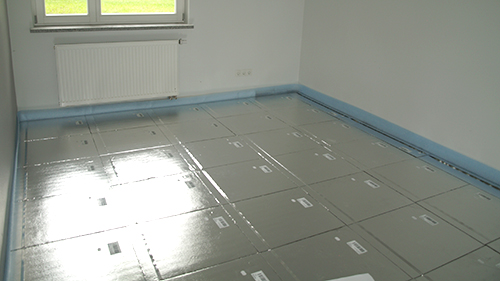 VIPs offer enormous advantages in the field of floor applications. They open up a wide range of possibilities for use from private homes to commercial areas, for example in cold storage rooms.
Due to their low installation height compared to conventional insulation materials, they are an ideal way to insulate in a thin but efficient manner. VIP insulation can therefore be installed in combination with a modern and thin-layer underfloor heating system. Thermal insulation is increased and heating costs are reduced.

Their use also offers many advantages in commercial cold room construction. Height differences on the floor are prevented and thus costly work is reduced. VIPs save time and money, especially when rebuilding or renovating existing supermarkets.
The adjacent graphic shows a sample installation of a VIP-insulated floor area.